INT NORD DK CH KBHW-99 Azravi's Imperial D'Elegance (Ella)
Ella died 15.12.2005 after a longer period of seekness.
We miss you, you will never be forgotten. Thanks for all the fun you give us.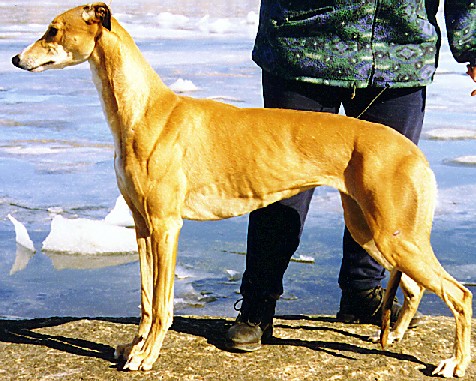 INT NORD DK CH KBHV-99 Azravi's Imperial D'Elegance
(Photo: Ivar Aanes)
Ella have also get some great results in the showring, like her uncle, Azravi's Jaspis.

Ella follow her mothers footsteps to Trondheim on courting, but it didn't work.The result that should be the new millenniums first Greyhoundpuppies failed. Ella and Kaspar didn't have any success with their hard work to make puppies, maybe they dont fit together?

Kaspar have proved for, "mistress of the house, Lene", that he can make a family, even if she have problem to belive it. But with him and Ella it didn't work out.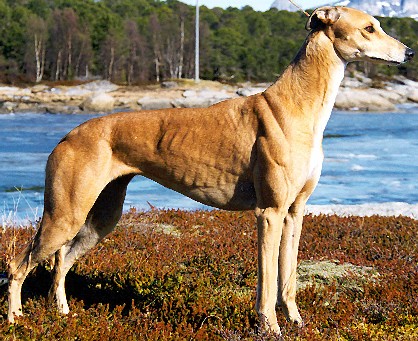 Ella looking for a new boyfriend???
We belive that Ella have another boyfriend in her mind theese days, but she wouldn't say anything to anyone, yet. Hopefully she will tell us later on, but we arn't sure.
Click here for a look on Ella's Pedigree
Last updated: January 12, 2010