(Alle foto: Ivar Aanes)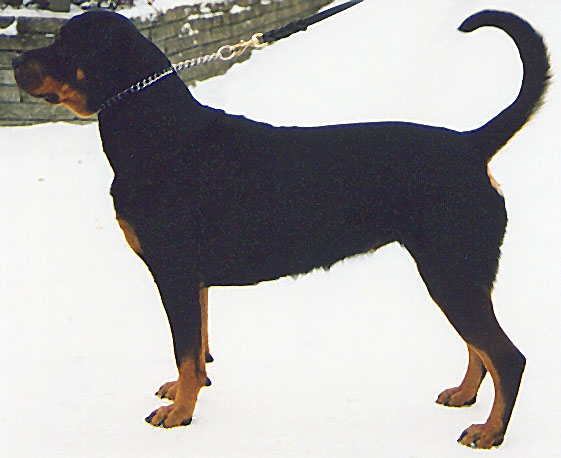 Azravi's Embla
Hello everyone. My name is Azravi's Embla, or Zena for the easy part. I'm born April 26th 2001 and have 4 siblings. We are 2 boys and 3 girls in the pack. I think it is another name in dog language, but I don't know what it is.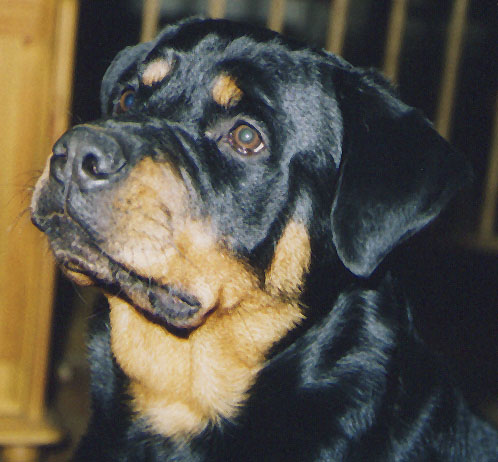 Ain't I beatifuel??
I have been teached by fathers wild thing, her name is Ice, but my mom said that I'm even more crazy than her. Whats wrong about having som fun, like (a lot!!!) running and fun whwn we are outside? Hav'nt we got our voice to use it, or what. I need to tell everybody that I have fun when I'm playing and running around.
Dad said that I would be a great step dancer. I don't know what it is, but he said it is the way I act when I talking to him. All I du is take something in my mouth and tripp with my feet, anyway, I like it and I don't care about what other think.
Now I have been an adult and when you are an adult, you can get a boyfriend. I found one in Sweden, and in December 2004 me and Ice went there to meet some boys. I have a date with Zeno van het Berenschild. I know him from my sister, Azravi's_Scsi. She have meet him earlier and she said hi is very nice.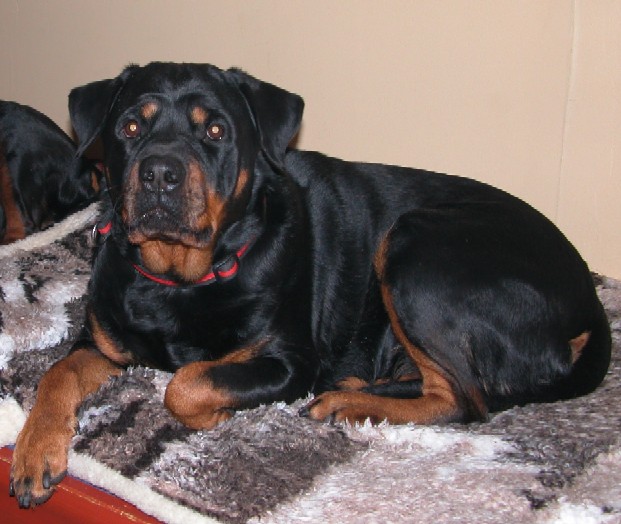 Me on my boytrip to Sweden in 2004
We had a geat trip to Sweden, but not the way dad had in mind. He wanted me to get som babies on this tour, but not with this girl. Not yet!!
In June 2005 did I take a new trip to Sweden, this time only with my dad. He was my driver, I must travel with style when I am visiting boys.. I was on my way to visit Zeno again. This time dad get his wish and August 3rd 2005 I got puppies. It was 8 of them, 4 males and 4 females. Now I am very busy with my babies and I can't write any longer.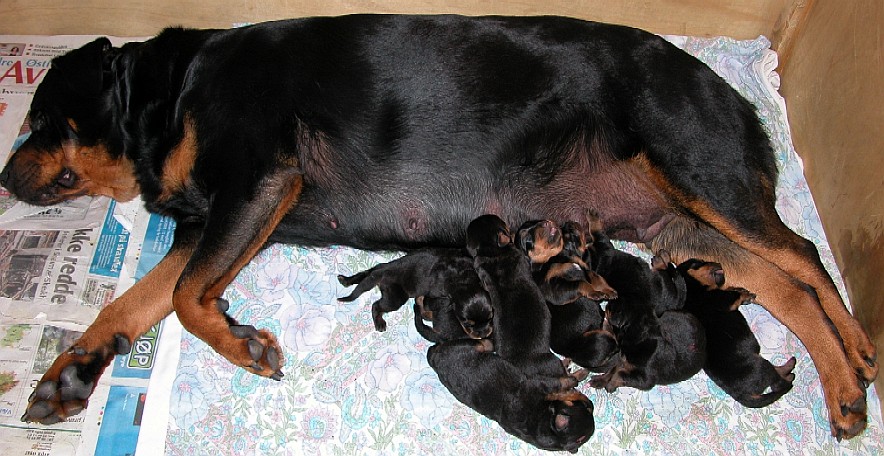 Me and my babies from 2005, 3 days old
Hi, long time since I have been her on this site, but since the last time I have give birth to 6 new puppies. They arrived March 23rd 2007. There was 5 males and one bitch and they are wery promising. They sound like there is 15 of them... Their father, BH Wiseweiler's Spin Doctor, (Dennis) are wery proud of his cracy children, they are just like him....